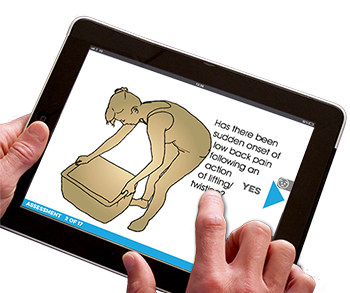 This area of the website is for teaching physios – welcome!
Key documents you'll find here are:
Modules for printing:
Strokes
Paediatrics – neurological
Amputees – post surgical
Spinal Cord Injuries
Burns
MSK:

Neck
Lumbar
Shoulder
Elbow
Hand
Hip
Knee
Ankle and foot
Please remember that this is a new concept and way of teaching rehabilitation. We are in the trials stage, the modules are not yet perfect and the only way we can refine them is via your feedback. You are now part of the growing global developing physio teaching team and with your input we can together make this a less painful and more independent world for those in need.
We hope you have an interesting, successful and inspiring teaching experience and we really look forward to hearing from you.
If you have any questions or are ready to feedback anything at all, please contact the Developing Physio Research Manager, Aurelija Galvelyte on: aurelija@developingphysio.com
---
Downloads
General

Introduction (591KB)


How to use the Patient Assessment Form (16KB)
Forms

Patient Record form (251KB)


YouPhysio exam form (16KB)
Wall charts
(these are slightly larger than A3 and best printed by a commercial printer)


Lumbar reference chart (3MB)


Lumbar treatment chart (6MB)
Response forms (surveys)
(for downloading)

Teacher response form (277KB)


Student response form (776KB)