Using your memory stick and LibraryBox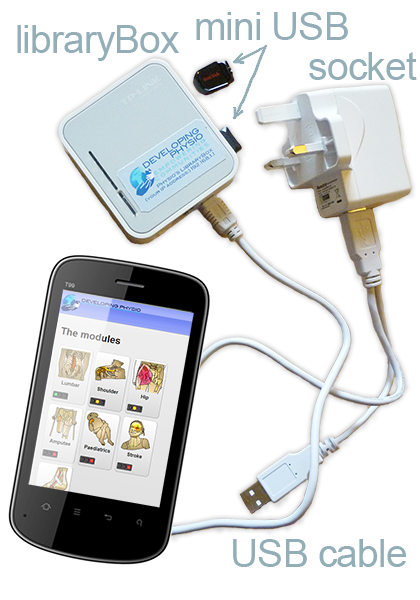 It couldnt be simpler to use as you only need to put the stick in and double-click the file:
index.html
From here it should work just like a website. Let us know if you have problems, yet we dont think you will, other than with some browsers (see below).
Browsers
When using a usb memory stick with a laptop (or desktop) kindly note that browser support is variable. Firefox and Internet Explorer work fine, whilst Safari does not load pdfs correctly and Google Chrome does not display pages properly. (these issues do not arise when using the libraryBox, which has full server support in place).